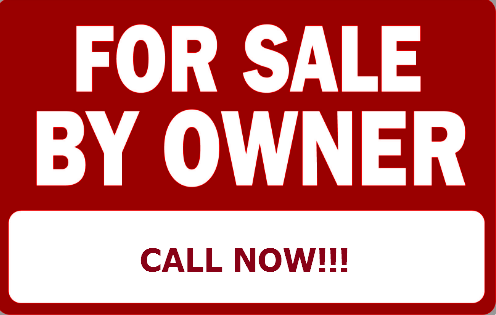 During your home-buying process, you will see a lot of homes listed on the market by real estate agents, and you'll likely encounter a few homes listed for sale by owner (FSBO). You might even know someone – a friend or close relative – who wants to sell you their home directly.

For those homes that are for sale by the owner, there are a few important things you'll need to know before going into these kinds of situations. Below are 3 important points to keep in mind when you are looking at a home for sale by owner, which might also be able to help you decide whether buying a FSBO home would be easier, riskier, or the same as buying a home sold by an agent.

Don't Penalize Homes that are FSBO
If you find a great home in a great location and it meets all of your criteria, don't think of it as being any different just because it is not listed by a real estate agent.

If the home has all of your "must-haves", then leverage your agent and be ready to ask for time to inspect the home if you need it.

Ensure FSBO Sellers are Following Regulations
One downside of working with a home that is FSBO is that the sellers may not be very familiar with common real estate processes or procedures. You may have to prepare for a more complicated process, or unique requirements from the current sellers. However, if the law stipulates that the seller has a duty to disclose issues of the home, inspect the home, or perform any repairs, the FSBO must cooperate.

It is important to consult with your real estate agent if you think the seller is overlooking a duty or does not allow you to do your due diligence.

Consider the Price Carefully
With a home that is FSBO, you're going to end up working with a price that the current homeowners have decided on based on their own judgement. Without a real estate agent, homeowners aren't able to compare similar homes on the market, and they may not be knowledgeable about the value of certain features of their home. You will have to be smart when it comes to talking price with sellers; if the price feels too high or too low, you may have reason to keep looking.

A FSBO home isn't off limits. Consult with your real estate agent about the listing, and be open to seeing it and treating it just like any other opportunity you or your real estate agent finds.

Go house hunting with your eyes wide open for opportunities and know that, just like any transaction and negotiation, it may or may not work out.

For more home tips that you can use in Cleveland, Ohio, check out our blog for more information! Be sure to follow us on Facebook at Cleveland Homes for more real estate updates, tips and tricks!